Harper Congressional Internship Program for Individuals with Intellectual Disabilities
About the Program
Established by Rep. Gregg Harper in 2010, the Congressional Internship Program for Individuals with Intellectual Disabilities is a unique program designed to give students with varying intellectual disabilities an opportunity to gain congressional work experience. On Tuesday, December 11, 2018, the program was renamed the Gregg and Livingston Harper Congressional Internship Program for Individuals with Intellectual Disabilities in honor of its founder, Gregg Harper, and his son Livingston.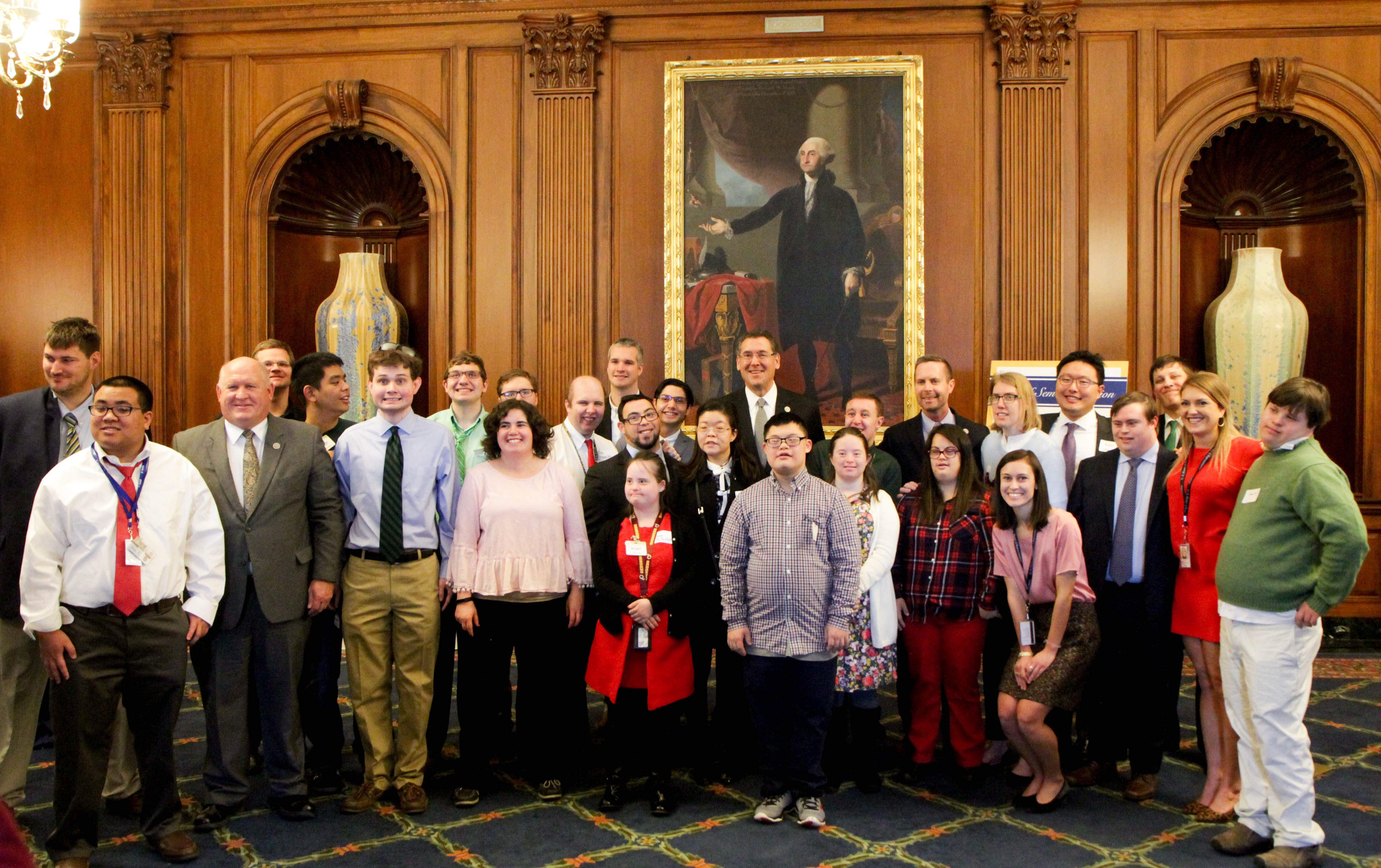 Working in conjunction with George Mason University's LIFE Program – a postsecondary education program for young adults with intellectual disabilities – Harper launched the internship program with three Mason LIFE students and six House offices.  To date, nearly 200 congressional offices from the House and Senate have participated. 

Today, Harper continues to expand the program to accommodate additional students so that they are given the same exciting educational and enrichment opportunities typically afforded to congressional interns working here in the nation's capital.
 
How the Program Works
The Fall 2022 Harper Intern Program
Each participating office will be asked to host an intern for one two-hour session each week.  During the weekly two-hour session, the intern will be accompanied by a job coach specifically trained to assist each student and will work to complete a variety of office tasks assigned to them by their congressional office.
In addition to fulfilling their weekly office responsibilities, the interns will have an opportunity to enjoy various enrichment activities coordinated by the program administrators.  Some of the prior enrichment activities have included Capitol tours and trips to one of the many Smithsonian museums nearby.
The Fall 2022 semester will run from September 2, 2022 through December 2, 2022. The deadline to sign-up will be Friday, August 19th.

To sign your office up to participate in the fall semester of the Harper Intern Program please click here. If you are interested in learning more about this program and opportunity, we encourage you to attend the informational briefing below: