Davis Meets with National Guard Leaders, Discusses Security Measures on Capitol Hill
Washington, DC – Committee on House Administration Ranking Member Rodney Davis (R-Ill.) this week met with leaders of the National Guard providing support to the U.S. Capitol Police. Davis met with Major General William Walker, Commanding General for the District Columbia of National Guard, Brigadier General John Driscoll, Task Force Capitol Grounds Commander, and other members of the National Guard.

"As last month's events remain fresh on the minds of members, staff, and the American people, we are so grateful to have members of the National Guard here to help the United States Capitol Police continue to secure the the Capitol complex," said Davis. "We know the National Guard was ready to immediately assist as rioters approached the Capitol on January 6th, but there was a clear breakdown in the approval process. This failure is just one of the reasons I've called for immediate public hearings to address security operations and for Congress to establish a 9/11-style commission to prevent this from ever happening again. We must understand where the breakdown happened, take steps so this never happens again, and hold anyone responsible for this delay accountable."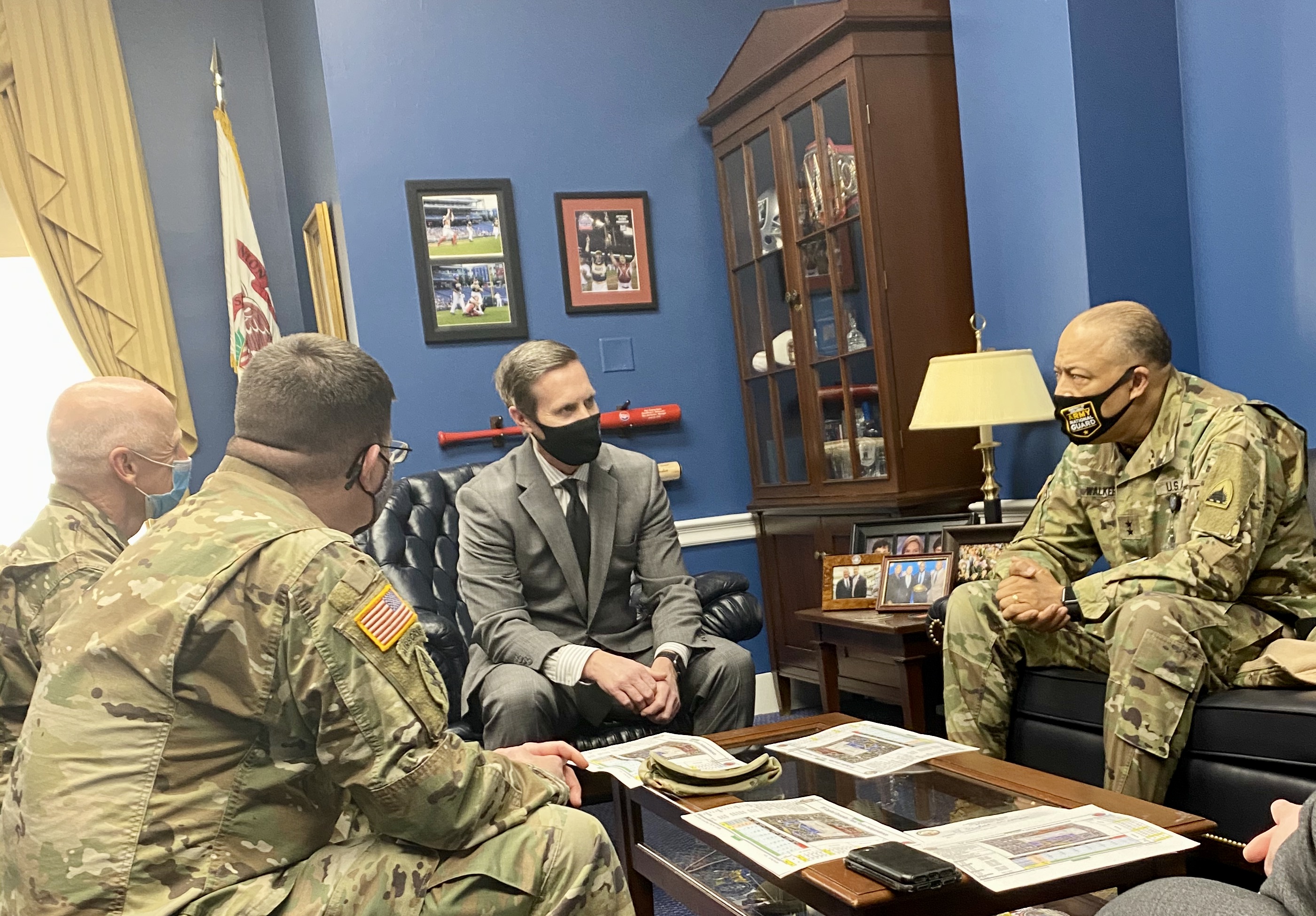 Davis discusses the National Guard security posture on Capitol Hill with Major General Walker and Brigadier General John Driscoll.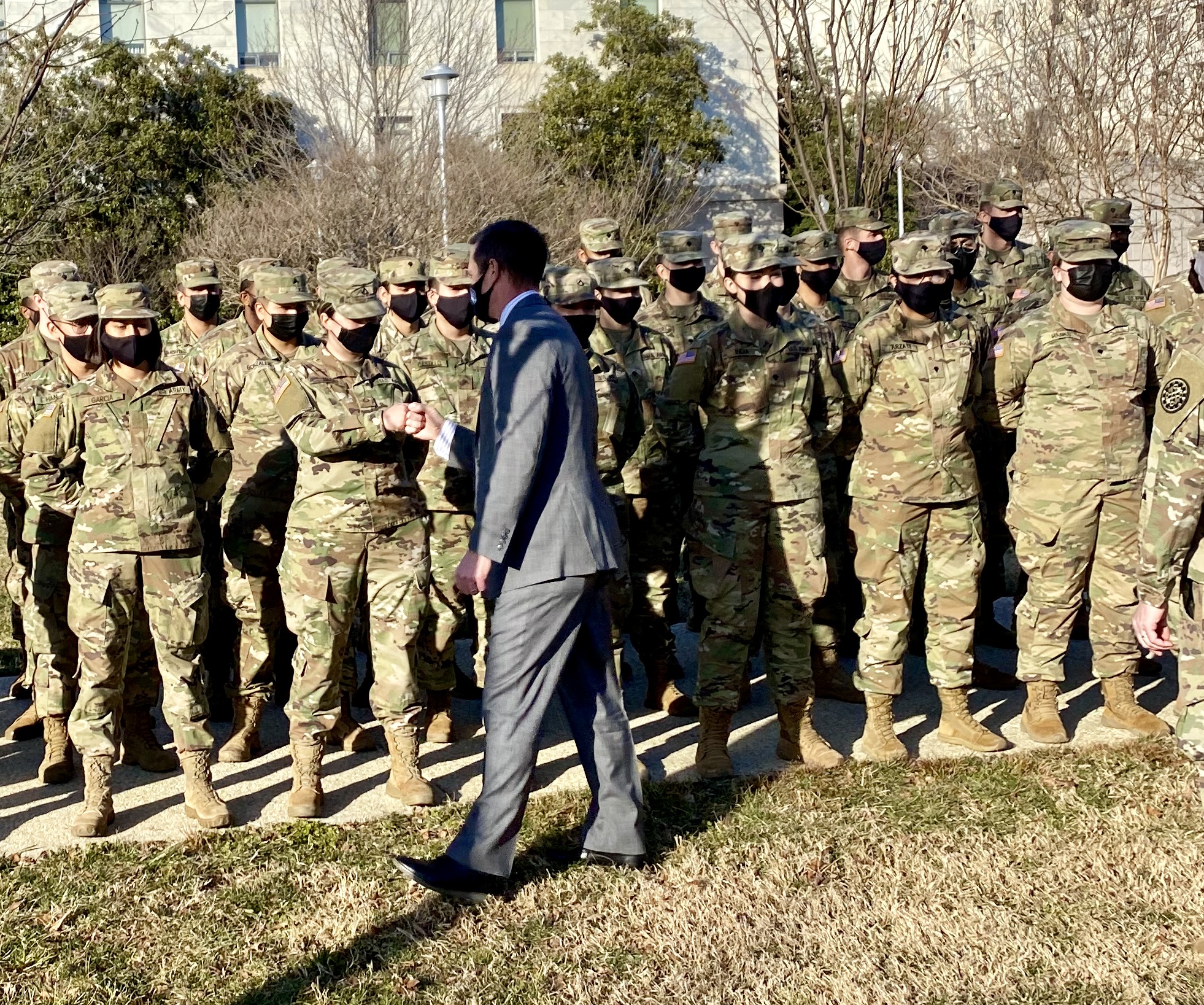 Davis greets members of the National Guard from his home state of Illinois.