Ranking Member Davis Hosts First Virtual Election Roundtable With Election Officials from Illinois
TAYLORVILLE, IL – Committee on House Administration Ranking Member Rodney Davis (R-Ill.) today hosted the first virtual election roundtable in a series titled "Administering Safe Elections During a Pandemic."  Davis heard from state and local election officials about issues they are seeing and addressing ahead of November and helped foster a discussion with the Election Assistance Commission (EAC), which regularly distributes funding, including additional money Congress provided in the CARES Act.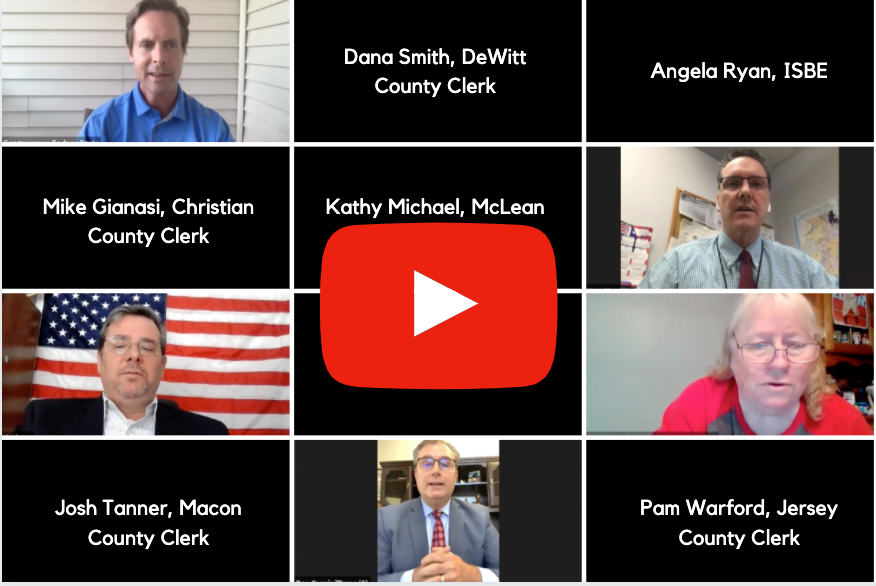 CLICK HERE or image above to watch the virtual roundtable.
"Today's virtual roundtable highlighted how local election officials are having to prepare for both a high level of turnout among in-person voters as well as people mailing in their ballots," said Davis. "This is a huge undertaking that is important for lawmakers in Washington to understand. It's clear from many of the concerns raised today that the EASE Act would help officials recruit poll workers, maintain safe polling locations, and secure non-voting equipment. I wish we had examined this issue and heard from more election administrators during official committee hearings, but these virtual roundtables are helping provide a voice for local election officials. Illinois has been utilizing mail-in voting for a number of years, but with increased demand, there will no doubt be challenges in November. I hope these virtual roundtables serve as a resource not only for election officials, but anyone planning to vote this fall."

Davis will be hosting similar virtual roundtables with election officials in Georgia and Wisconsin in the coming weeks.