Davis Applauds Passage of Modernization Committee's Final Recommendations, Encourages House Admin to Begin Consideration
WASHINGTON – Committee on House Administration Ranking Member Rodney Davis (R-Ill.) today applauded the bipartisan passage of the Select Committee on the Modernization of Congress' final set of recommendations and encouraged the Committee on House Administration to begin consideration of the recommendations within the committee's jurisdiction.

"As I noted during today's hearing, this important work to improve the House wouldn't have been possible without the strong, bipartisan leadership of Chairman Derek Kilmer and Vice Chairman Tom Graves and I'm proud to have been part of it," said Davis. "Many of the recommendations are focused on professionalizing the House, making this institution work better for Members so they can best serve their constituents, and driving the House's information technology to the next level. I'm looking forward to the final report being made public in the coming days and I hope Chairperson Lofgren and I can follow the select committee's lead and work in a bipartisan way to make these recommendations a reality."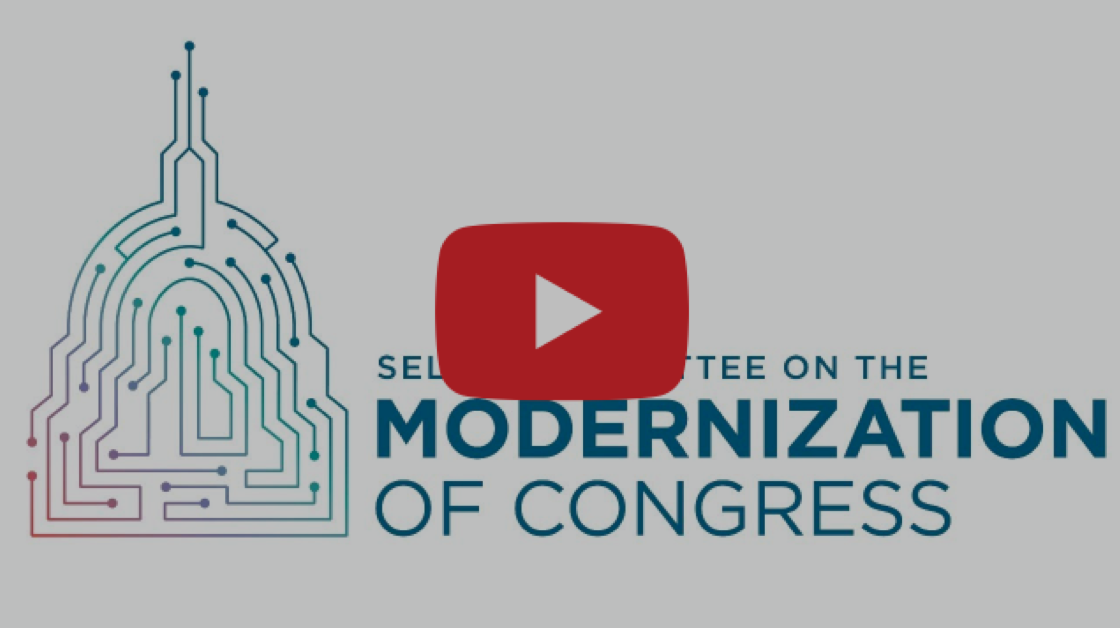 CLICK HERE or above to watch Davis deliver remarks at this morning's Select Committee on the Modernization of Congress.
Highlights
Includes recommendations to improve House technology, including calling for reforms to House support offices to modernize their services to Members to better. Calls on House support offices, such as HIR, to know their audience better and help Members adopt tools that get Congress into the 21stcentury.
Makes huge strides in supporting staff by encouraging long-term HR reforms. Sets the stage for better staff retention, professional development, and House-management-specific best practices to ensure that staff and members are supported – leading to a stronger, more knowledgeable institution.
Sets a new standard for House transparency and accessibility by recommending changing that will make the House's business more open to all Americans, including introducing tools that will make the legislative process easier to understand, recommending that more votes are made publicly accessible, and that House websites, videos, and more can be accessible to individuals with disabilities. 
Recommend numerous changes to administrative tasks that will save the taxpayers money and put congressional operations more on par with the private sector.