ICYMI: Democrats Ignore Disenfranchisement Issues In Democrat-led Areas
WASHINGTON – Committee on House Administration Ranking Member Rodney Davis (R-Ill.) highlights issues of disenfranchised Americans in Democrat-led areas, but Democrats continued to ignore this mismanagement of elections, claim Republicans "don't want people to vote," show support for a video comparing Republicans to white supremacists, get the facts wrong about their own bill, and more during last week's hearing.
 
Most egregious moments from "Voting Safely In A Pandemic" hearing:
1. 102,000 mail-in ballots rejected in California's primary
California Secretary of State Alex Padilla says Californians don't have to choose between their safety and the right to vote. However, 102,000 mail-in ballots were rejected in California's March 3rd primary. California is one of many states that have at least some ballot deadlines incompatible with United States Postal Service (USPS) mail processing guidance.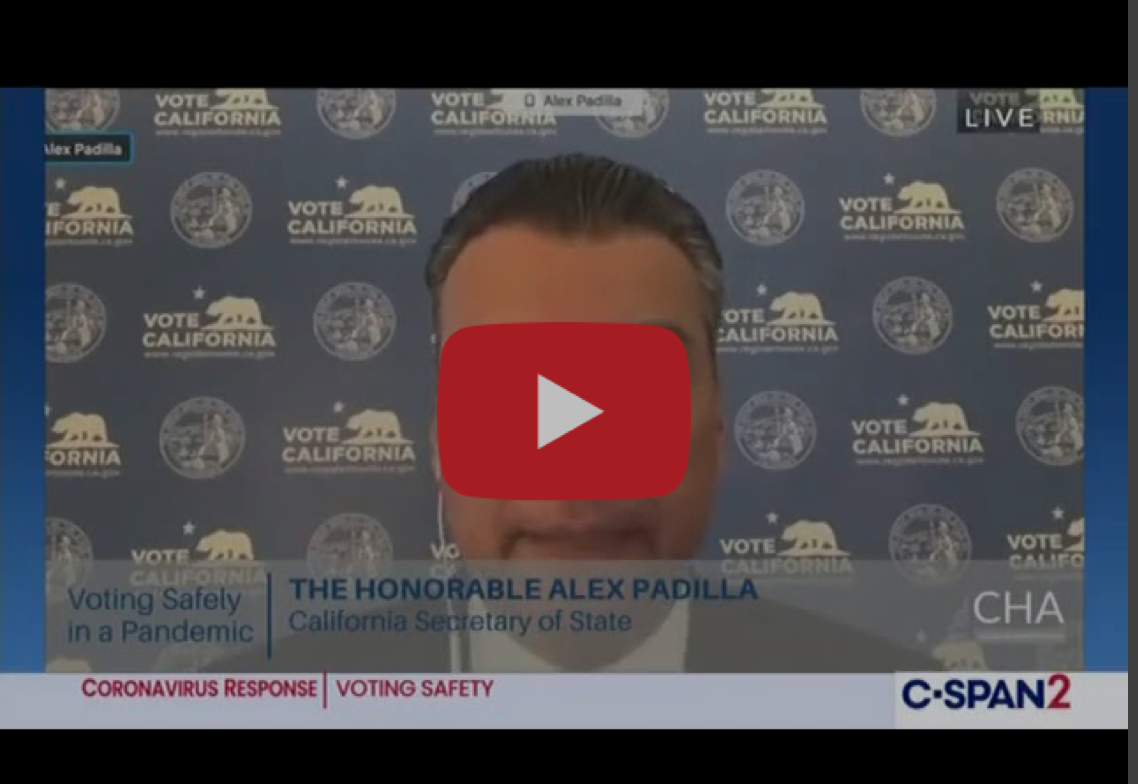 CLICK HERE or image above to watch.
2. California Secretary of State's solution: extend Election Day
When Davis asked about the issue of the high number of ballots rejected, Secretary Padilla said that Election Day should be extended. Later in the hearing, Davis asked about California's violation of the National Voter Registration Act of 1993 since California has been sued for inaccurate voter rollsand the state plans to mail every registered voter a live ballot for November 3. Unfortunately, Padilla could not answer how many, if any, inaccurate registrants have been removed.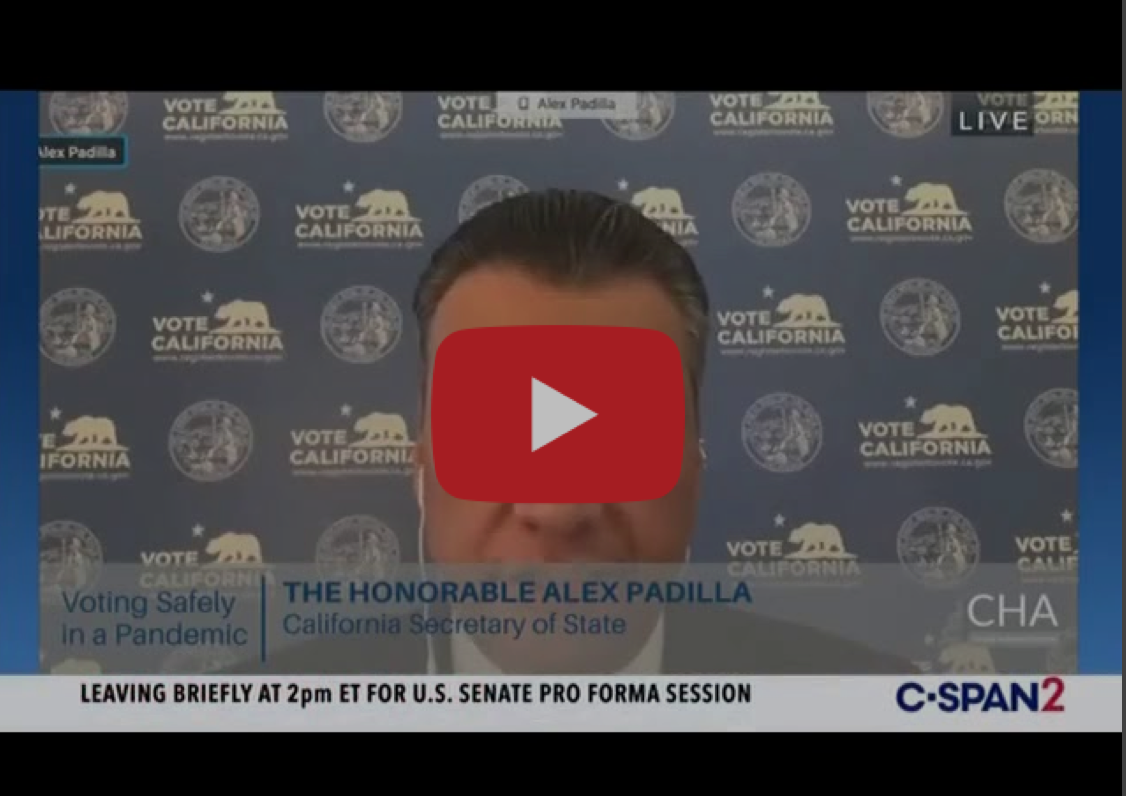 CLICK HERE or image above to watch.
3. Democrat witness mentions closing of polling places but fails to mention where
Vanita Gupta, President and CEO of the Leadership Conference on Civil and Human Rights, correctly points out that undelivered absentee ballots, closure of polling places, and untrained staff led to people being disenfranchised in primaries this year. Davis noted in his opening statement that the highest number of mail-in ballots rejected and polling place closure issues have been in Democrat-run states or areas and studies show this disproportionately impacts people of color and young voters.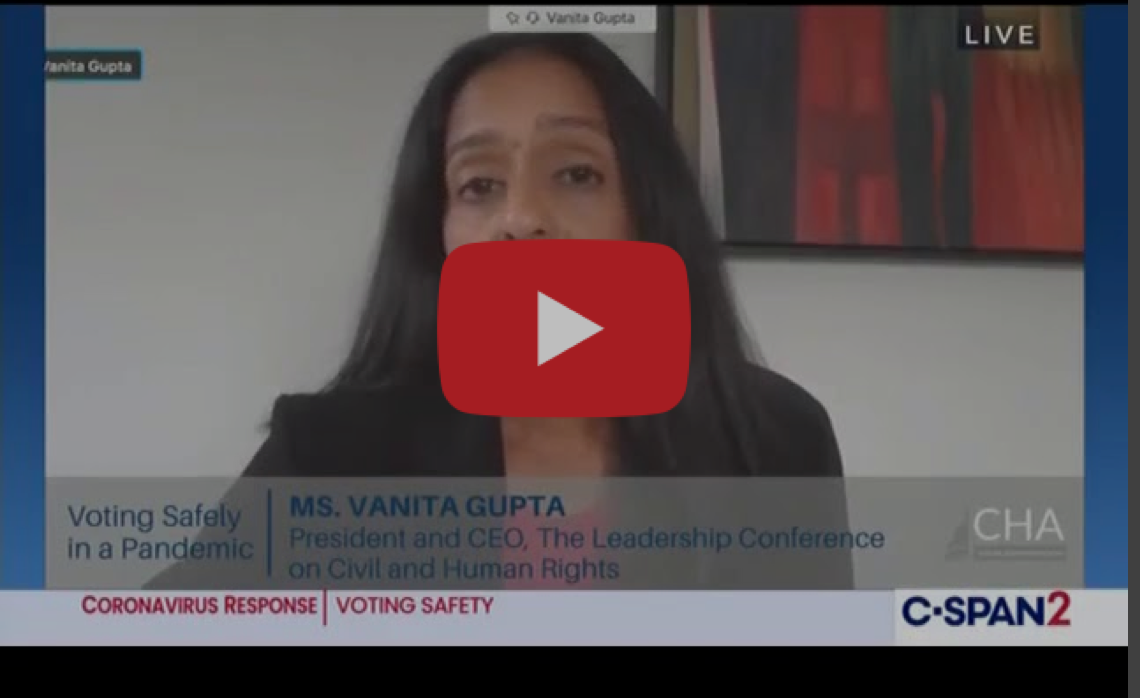 CLICK HERE or image above to watch.
4. Democrats show they don't even know what's in their own bill
Subcommittee on Elections Chair Marcia Fudge incorrectly states that the provisions in the Heroes Act does not require vote by mail. The Heroes Actincludes an "emergency vote-by-mail" provision that requires, in the case of an emergency or disaster, including COVID-19, state or local election officials to transmit absentee ballots and balloting materials by mail with a self-sealing envelope and prepaid return postage to every registered voter at least 2 weeks before the election.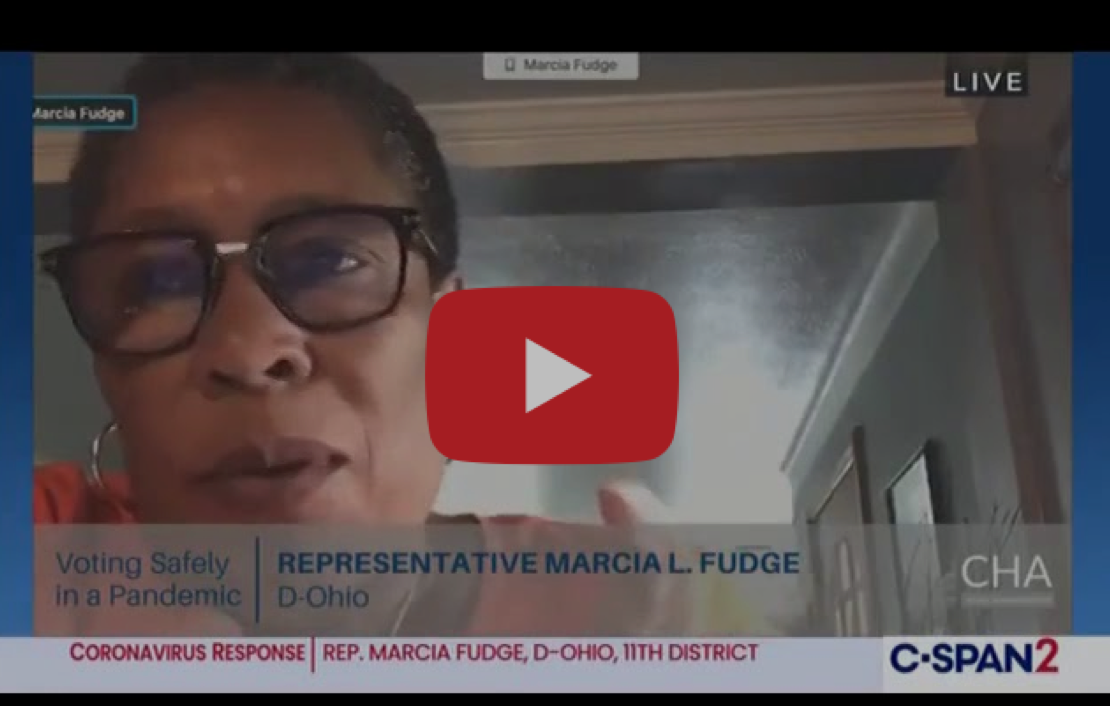 CLICK HERE or image above to watch.
5. Support for a video comparing Republicans to white supremacists
California Secretary of State Alex Padilla's organization released a videocomparing Republicans or anyone concerned about vote by mail to white supremacists and Nazis. Davis played this video during his opening statementdenouncing this kind of rhetoric that can lead to violence, like he experienced on a baseball field in 2017, and encouraged his colleagues to instead work together to empower state and local election officials to ensure everyone can vote safely and securely this fall. Unfortunately, his colleagues mostly agreed with this egregious video.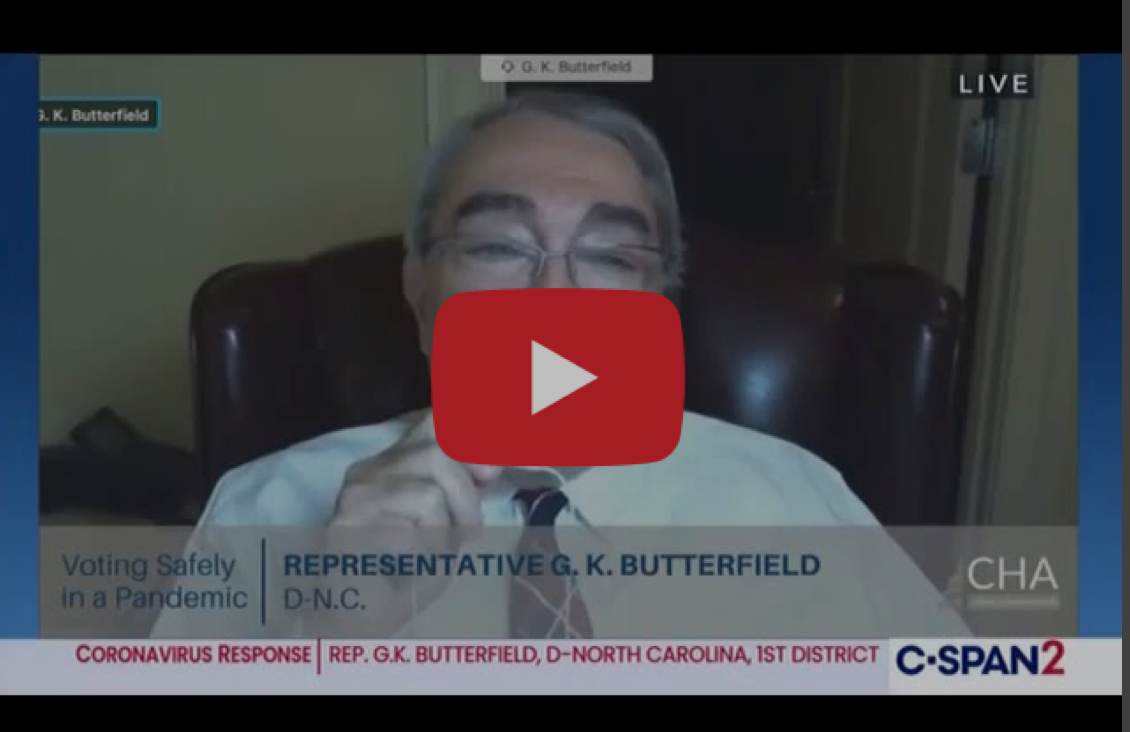 CLICK HERE or image above to watch.
6. Republicans "don't want people to vote" claims
Instead of working in a bipartisan way to address the issues Davis spoke about in primaries where people were unintentionally disenfranchised, Democrats have doubled down on their outrageous claim that Republicans just don't want people to vote. Davis has been trying to work with local election officials in areas where people faced great hurdles to vote in recent primaries. He has sent oversight letters and held virtual roundtables with local officials to help address any issues they're seeing ahead of Election Day. Democrats refuse to acknowledge this because the issues tend to be greater in Democrat-run cities.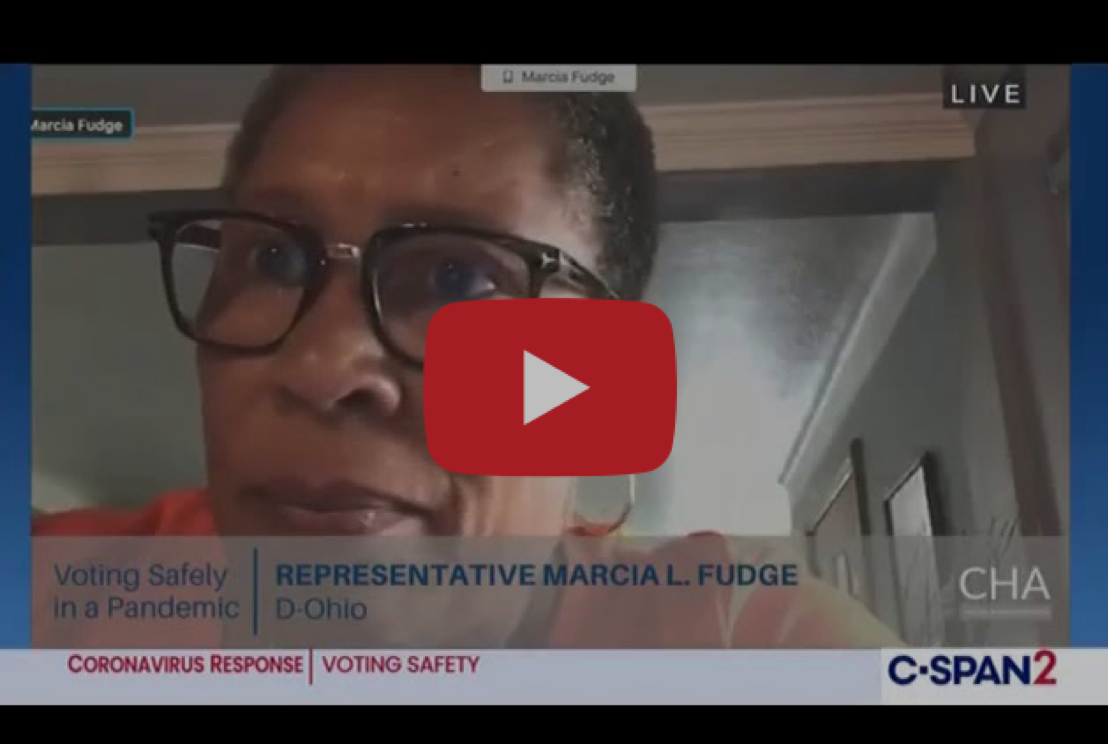 CLICK HERE or image above to watch.